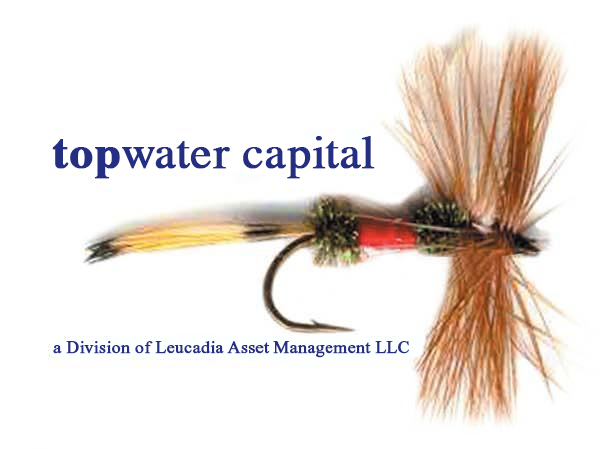 Important Disclosures
This website is provided for informational purposes only. None of the information available on the website (the "Website Information") constitutes an offer to sell, or a solicitation of an offer to buy, any interest in any entity or other investment vehicle offered by Topwater Capital, a Division of Leucadia Asset Management LLC., or any of its affiliates (collectively, "Topwater Capital"). Any such offer or solicitation will be made to qualified investors only by means of a final offering memorandum.
The Website Information should not be deemed as a recommendation to buy or sell securities. Topwater Capital cannot and does not guarantee the success of any investment strategy. Past performance is not indicative of future results and no assurance can be made that profits will be achieved or that substantial losses will not be incurred. All investments involve risk and loss of capital.
Topwater Capital reserves the right to change, modify, add or remove portions of any content posted on the website at any time without notice and without liability.